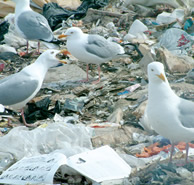 I studied Political Science with a specialisation in International Relations and International Law at the University of Amsterdam. At the same University I received a minor degree in Law. In the course of my study, I made a major research into the Dutch and Cuban positions during the Cuban Missile Crisis in October 1962 and into the Dutch position with regards to the Six Day War in 1967.

Early in the nineteen eighties, at the height of the nuclear weapon debate, I worked at the International Department of Interchurch Peace Council. Ten years later I co-founded the European Centre on Pacific Issues (ECSIEP), a bureau that through information, campaigns and lobby, advocated for the interests of the Pacific region.
I worked at this Centre until 2007, first as Information Officer, the last eight years as Director. Since 2008, I am founder/owner of Van der Vlies Advies, a place where I can use my passion, skills and expertise for organisations and small and starting businesses.

Over the last thirty years, I have held many board functions and positions, for instance at the Inter Church Peace Council, OIKOS, Foundation Papuan People and the European Pacific Solidarity Network.
Communication is my passion. How can you reach or even influence the general public or your target group? How to get your message across?
I have, furthermore, great interest in crises, (prevention of) conflicts and conflict resolution. In my positions as board member there is always the challenge to adapt in time to changing circumstances and to resolve (potential) conflicts.
I have ample International experience. In the course of both my board functions and in my daily work, I regularly made international trips and participated at, organised and chaired international conferences and seminars. I, furthermore, participated at missions to crisis and/or conflict regions.
"What the caterpillar calls
the end, the rest of the world
calls a butterfly"
Lao-Tse (Chinese philosopher)